Over the past few years, I have accumulated four different types of kitchen cleaning pads. One of them is a scouring pad for tough jobs. The other three are specifically designed for smooth-top and porous surfaces. They were taking up a fair bit of room on my kitchen counter, because I store each of them in a separate soap dish.
Went to a number of different stores, trying to find some kind of organizer I could put them on, but to no avail.  Then I remembered I had an old plastic CD tower and some empty CD cases.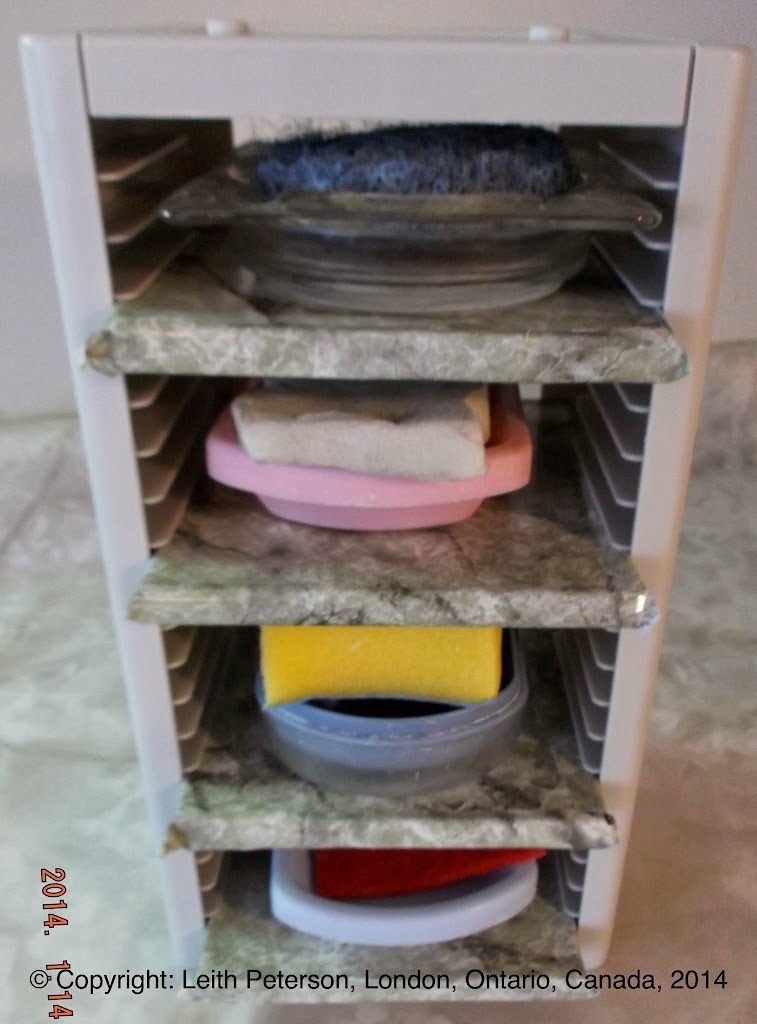 I covered each of the four CD cases with vinyl adhesive shelf liner material, inserted the resulting four "shelves" into the slots in the tower, put the pads on the "shelves," and–voila. Realize this is far from an ideal solution, but it works for me, and thought others might be interested in what I came up with.