Disclaimer: My references to the writings of other people–both indigenous and non-indigenous–do not in any way imply that they share my views on this matter. The opinions expressed here are my own and do not necessarily reflect those of my family, friends or associates.

Note One: In this post, I will primarily be focussing on First Nations people living on- and off-reserves. For brevity's sake, I will not be covering Inuit- and Metis-related issues. But when I include information about indigenous people generally, e.g., statistics, it sometimes incorporates Inuit and Metis.

Note Two: The nature photos, which I took during walks in my neighbourhood, have nothing to do with the contents of this post. I found working on this entry so mentally challenging that I sometimes recharged by playing slideshows of these images.
Part Two – A Integration is Already Happening in Many Places – Overview
Many indigenous people have had no trouble maintaining their identity, while at the same time participating in Canadian society. This involvement has included working in mainstream institutions in the cities and intermarrying with non-aboriginals. So, despite what many parallelists would have the public believe, integration is already happening in many places.
Part Two – B Problems Rooted in Society as a Whole
One of the common reasons cited by the parallelists as to why they do not want to join the mainstream is because they find it profoundly messed up. And, quite frankly, they have a point. But, as I have said elsewhere on this blog, traditional indigenous societies were not perfect either. Consequently, the parallelists should not claim that replacing one society's values with another's is going to resolve all dysfunction. I think a more effective approach would be to examine what it is about the mainstream that is counterproductive, and then work to change it for the better.
As I explained in my February 11, 2014 counterpoise.ca review of Thomas King's The Inconvenient Indian (2012), "I believe in maintaining a unifying Canadian culture that respects the rights of the individual and upholds the rule of law."  But I do think there is some validity to King's contention that North Americans need to find a way to overcome their "irrational addiction to profit."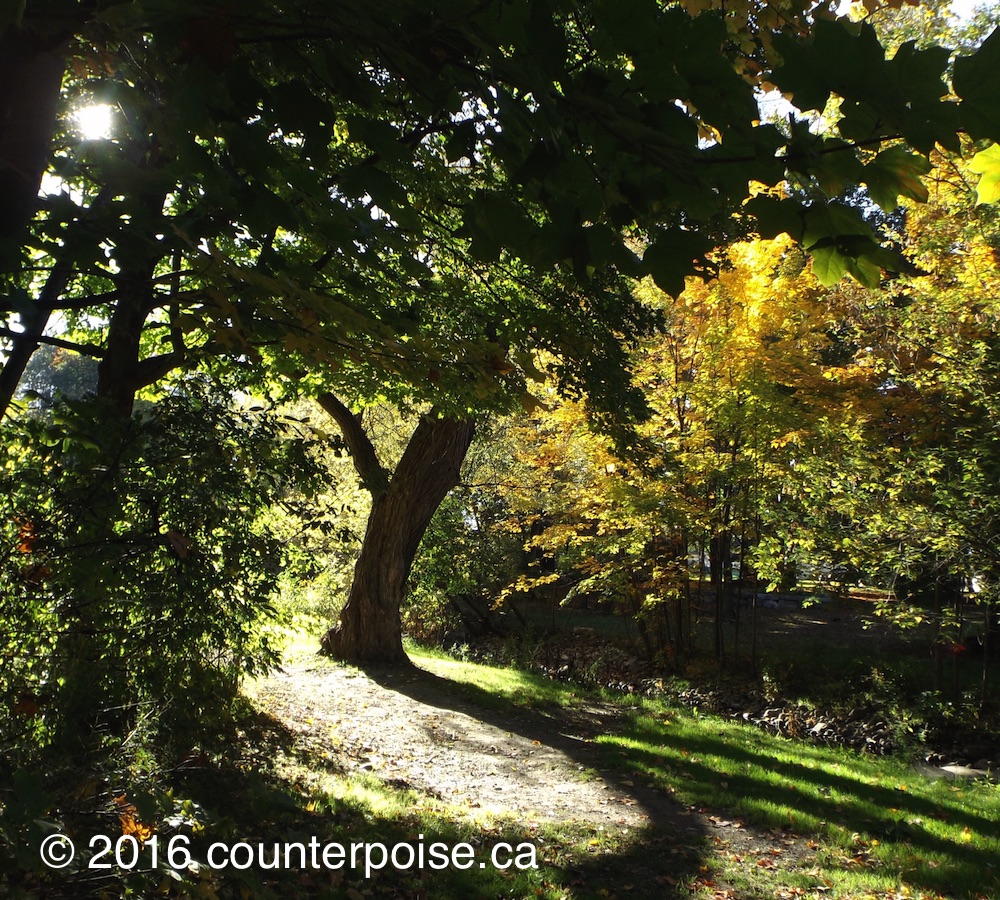 Calvin Helin also expressed concerns about this irrational addiction to profit in his Dances With Spirits (2014). My February 10, 2015 review of his book can be found elsewhere on this blog, so I will not elaborate here. But, to summarize, he shows how we can transform our society into a more productive one by "finding common ground." I think Helin's approach is more constructive than Thomas King's because Helin explains how we can work together to resolve global issues, rather than playing the "us and them" game that King frequently employs.
As I have explained in other posts on this blog, I have personally witnessed aboriginals being treated in an exploitative and demeaning manner. I know that a lot of this behaviour has to do with preconceived and erroneous attitudes that some non-aboriginals have. But I do not think the answer to dealing with prejudicial attitudes is to play the victim card. More is accomplished when indigenous people educate other races as to how and why these attitudes have occurred, so that they are better informed, rather than blaming everything on colonization.
Part Two – C More Than Half of Indigenous People Live in Urban Areas
Statistics Canada's 2011 National Household Survey found that 56 per cent of aboriginals resided in urban areas. And, according to the 2011 Urban Aboriginal Peoples Study (UAPS), 71 per cent considered the city "home," and 65 per cent really liked living there. In addition, the UAPS found that city-dwelling aboriginals did not feel well-represented by any aboriginal or mainstream organization. Therefore, it is a misnomer for some indigenous spokespeople to give the impression that their demographic is primarily based on reserves.
Moreover, aboriginals generally do better educationally when they live in the city. In January 2016, the C.D. Howe Institute released a study that found only four in 10 on-reserve First Nations youth, in the 20 to 24 age range, had completed high school, compared to seven out of 10 off-reserve. By comparison, nine out of 10 non-aboriginals had done so.
Many aboriginal leaders would argue that the education gap between on-reserve and off-reserve is because of lack of funding for reserve schools, but the study authors, Anderson and Richards, said that was not the only reason.  Although the authors agreed that funding had to be improved due to the higher cost of delivering services on-reserve, they contend that other factors also had to be addressed.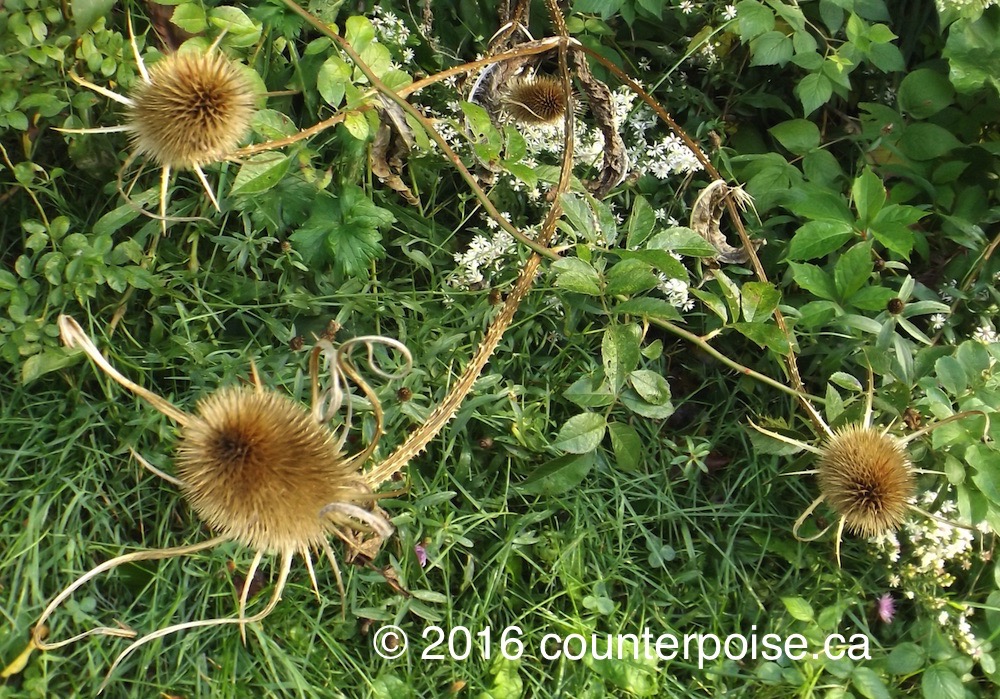 Maclean's columnist, Scott Gilmore, got criticized by some indigenous groups and their supporters when he said reserve isolation frequently contributed to dysfunction. Although he did not advocate the elimination of reserves, he recommended that more funding be allocated to those who choose to leave. He pointed to Statistics Canada data that showed aboriginal people frequently did better if they relocated.
However, another Statistics Canada study found that 62 per cent of non-aboriginals were in good health, compared to 49 per cent of urban aboriginals. Other variables such as housing and mental health also showed that non-aboriginals fared better.
Outcomes in the urban environment clearly need improvement, but the fact remains that city-dwelling indigenous people often do better overall. Regardless of what the statistics tell us, it is up to individual aboriginals to decide what is best for them.
Part Two – D Aboriginals Who Advocate Self-Sufficiency Get Relatively Little Media Attention
There are indigenous people who have made practical recommendations as to how their people can become more self-sufficient. Although considerable progress has been made on some reserves, there is still a lot more that needs to be done.
My view is that progress has mainly been stymied by the relentless factionalism and feuding among aboriginal groups. Prior to European contact, many tribes were in constant conflict with each other. They raided each other's villages and turned captives into slaves. Sometimes one tribe completely annihilated another. But it is politically incorrect to mention this now, even though there is indisputable proof that it happened. Now aboriginal spokespeople often blame the government for any misfortune they encounter. But if some aboriginal leaders spent more time examining what traditionally worked and what did not, they would probably achieve more positive results.
Of course, government policy has substantially contributed to the dysfunction. But even since Prime Minister Justin Trudeau took office in October 2015, with his push to improve the aboriginal situation, the feuding and factionalism continues.
This political bickering also contributes to less one-on-one with successful aboriginals. Chief Clarence Louie of the Osoyoos Band in British Columbia, has been a tireless advocate of economic development and the work ethic. Because his prosperous reserve has more work than band members, it employs aboriginals from 30 different First Nations in other parts of the country. But Louie prefers to stick with the business side of his leadership because he said indigenous politics is rife with "jealousy, hatred and bitterness."
Although Louie has got some media attention, the lion's share of it still goes to the Assembly of First Nations (AFN). It is good that AFN National Chief, Perry Bellegarde, sometimes speaks about the importance of sustainable economic development. But unfortunately, Bellegarde's viewpoint is not always shared by some of the chiefs, who are opposed to most types of development. It is therefore not surprising that Chief Louie rarely attends AFN functions because he thinks the chiefs do not focus enough on economic development.
I am not saying that Chief Louie is promoting integration, but what I am saying is that he has figured out ways to make the mainstream system work in tandem with his reserve.  He realized economic development had to come before social and cultural programs, and now all three elements are working well in his community.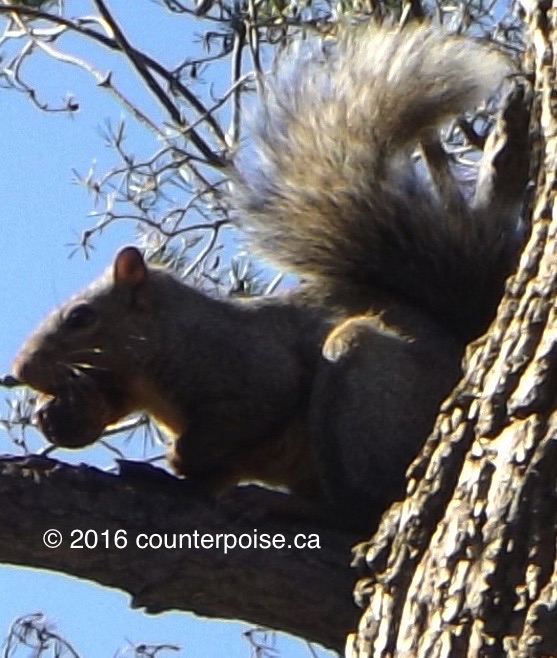 Part Two – E Intermarriage
The high rate of intermarriage (a.k.a. "marrying out" or out marriage) between aboriginals and non-aboriginals is another factor that needs to be taken into consideration regarding integration. In his book, Citizens Plus, Alan Cairns cited Clatsworthy and Smith's 1992 report in which they estimated that 34 per cent of Status Indians intermarried. For off-reserve Status, they calculated 65 per cent. I agree with Cairns's conclusion that the high rate of intermarriage has led to many shared values.
It was difficult for me to find statistics on intermarriage rates after 1992. But around 2008, Maclean's was able to access an unpublished Indian Affairs document entitled "Registered Indian Population Projections for Canada and Regions, 2004-2029," which found that the rates had increased. Between 1985 and 2004, on-reserve registered Indians had an out marriage rate of 35 per cent, and 70 per cent of registered off-reserve had non-status partners.
Despite my inability to find information on current intermarriage rates, it is nevertheless true that a sizeable percentage of aboriginal leaders and role models have spouses who are non-aboriginal and/or are the offspring of an interracial couple. For instance, Jody Wilson-Raybould and Carey Price are married to non-aboriginals. Wab Kinew and Wilson-Raybould have non-indigenous mothers. Carey Price's father is not indigenous.
Part Two – F Use of Mainstream Services a Reality
Although some aboriginals who follow the parallelism approach believe that only a return to their traditional ways is the route to go, I question how easily they could accomplish this.
My favourite example can be found in a report on a gathering of aboriginal Christians, which took place around 2006. Although those in attendance agreed it was important to recognize the positive aspects of indigenous culture, some of them complained this could be overemphasized. One of the unidentified participants said an "Elder" had told him that everything to do with "European" influence should be done away with. However, the attendee countered he would not want to give up the toilet. As I explained in the "Personal Journey" section of Part One, I had to use a "honey bucket" when I lived in Yellowknife's Old Town in the mid-1970s. You can rest assured I share the participant's view that I would not want to give up the toilet either.
Part Two – G Residential Schools Helped Many Aboriginals to Integrate Better Into Canadian Society
Up until the 1990s, media reporting on the residential schools topic was, in my opinion, much more balanced than it is now. Journalists would interview aboriginals with positive, negative or mixed experiences and report on all three. But now media coverage tends to focus only on the negative.
Dene columnist, Cece Hodgson-McCauley, is one of the few residential school attendees who addresses both the positive and the negative aspects.  In a number of her columns for News/North, she has explained the ways her 10 years at the "convent" in Fort Providence benefited her, e.g., she learned knitting, beading, quill work, cooking and baking.  She recalled "one nun who was very strict" and another "who made us pray too much."  She said during her sister, Muriel Foers's, time at the school, there were problems when the nuns put an older aboriginal girl in charge.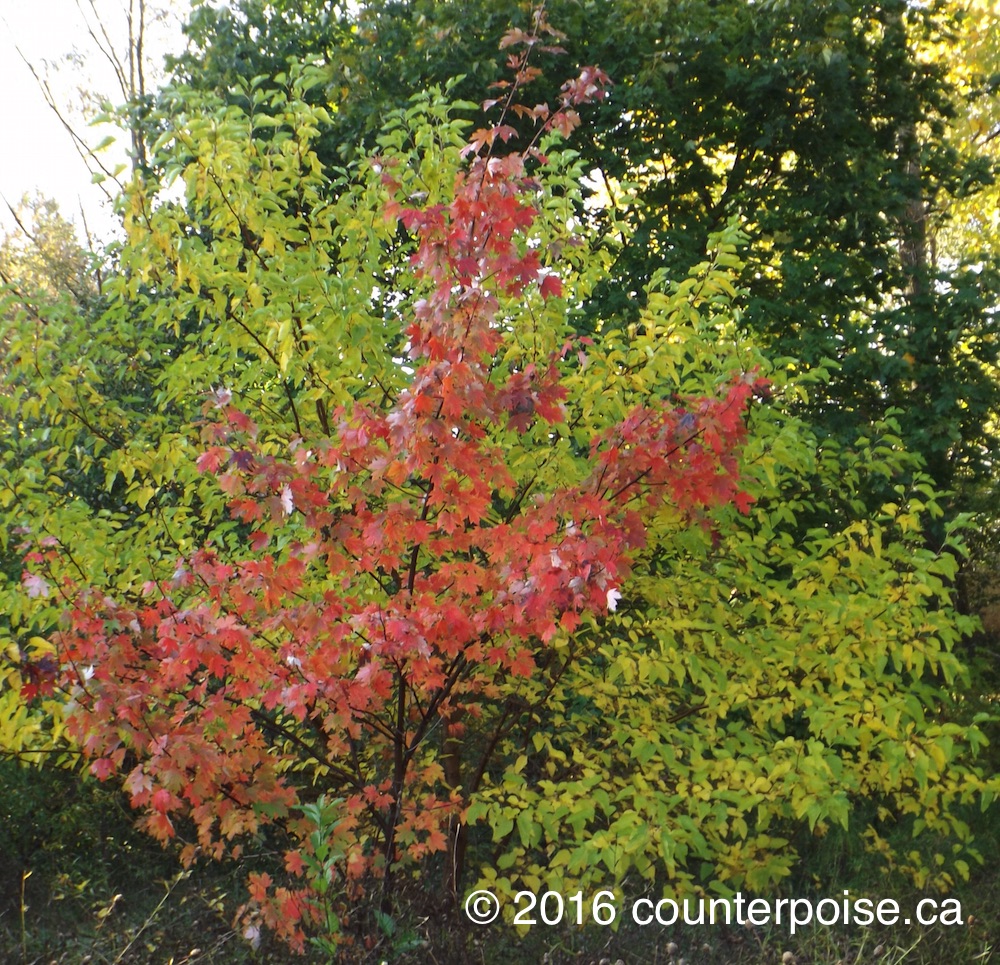 In her December 21, 2015 column, Hodgson-McCauley complained about the "one-sided" nature of the Truth and Reconciliation Commission of Canada report, and said the "real truth" had to "come out." She said the elders "are afraid to speak up and tell the truth," but that the "truth will come out because people are not dumb."
In her May 16, 2016 column, she noted that more people wanted to hear about the good side of the residential schools because there are "two sides to every story." She said she had been getting calls from people "investigating" the good side.
The people who have been investigating the good side have amassed a lot of primary and secondary source material. This material proves the schools frequently helped some attendees to become successful community leaders. They learned self-discipline and how to communicate better with non-aboriginals. They often retained their language and culture. In other words, the residential schools helped some of them to integrate into Canadian society.
Bibliography
Adams, M. & Gosnell-Myers, G. (2013, January 22). Don't forget Canada's urban aboriginals. They're not just passing through. Globe and Mail: globeandmail.com
Akin, D. (2015, June 17). Top chief says focus on job creation. Toronto Sun: torontosun.com
C.D. Howe Institute (2016, January 28). Reform Agenda Needed for Failing First Nations Schools. C.D. Howe Institute: cdhowe.org
Cairns, A.C. (2000). Citizens Plus: Aboriginal People and the Canadian State. Vancouver: UBC Press.
Donnelly, P. (1998, January 26). Scapegoating the Indian residential schools. Alberta Report. Ebsco.
Friesen, J. (2010, April 6). Canada's urban aboriginals feel politically unrepresented, poll finds. Globe and Mail: globeandmail.com
Geddes, J. (2008, July 7). Who are you calling Indian? Maclean's. Canadian Reference Centre.
Gignac, J. (2016, April 12). Study highlights health challenges faced by urban First Nations people. Globe and Mail: globeandmail.com
Gilmore, S. (2016, February 9). Scott Gilmore: the hard truth about remote communities. Maclean's: macleans.ca
Helin, H. (2014). Dances With Spirits: Ancient Wisdom for a Modern World. Los Angeles: Primer Digital.
Hodgson-McCauley, C. (2016, May 16). Lawyers pushed bad side of residential schools. Northern News Services: nnsl.com
Hodgson-McCauley, C. (2015, December 21). Make Daryl Dolynny NWT ombudsman! Northern News Services: nnsl.com
Hodgson-McCauley, C. (2012, December 3). Positive stories from residential school. Northern News Services: nnsl.com
Indigenous and Northern Affairs Canada (2013, October 21). First Nations in Canada. Aboriginal Affairs and Northern Development Canada: aadnc-aandc.gc.ca
King, T. (2012). The Inconvenient Indian. Doubleday Canada.
Morin, B. (2014, August 19). Chief Clarence Louie: The key to the future is building a strong economy. Alberta Native News: albertanativenews.com
Public Safety Canada (2006). A Matter of Faith: a Gathering of Aboriginal Canadians. Public Safety Canada: publicsafety.gc.ca
Simpson, J. (2016, February 12). It takes more than money to close the education gap. Globe and Mail: globeandmail.com
Statistics Canada (2008, January 15). Aboriginal Peoples in Canada in 2006: Inuit, Metis and First Nations, 2006 Census. Statistics Canada: statscan.ca